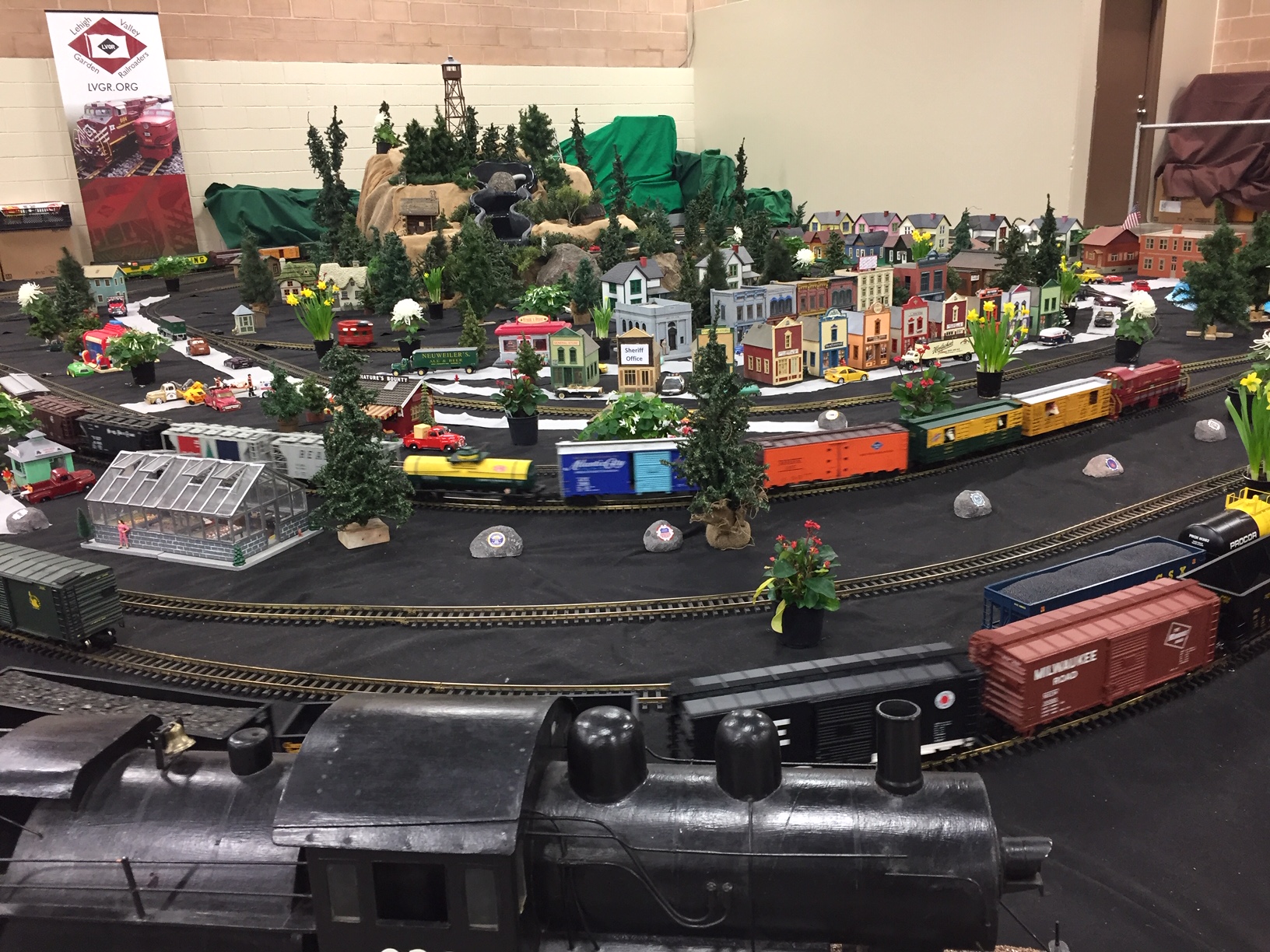 G Scale Model Railroading in Lehigh Valley PA
What is LVGR?
Lehigh Valley Garden Railroaders are men, women and children who enjoy the fun, challenge and experience of large scale model railroading. Many of us have outdoor "Garden Railroads" at our homes. The size is often called "G" Gauge," and the scale is often 1:29 or 1:32.
Public Displays
Although the club has no official layout, we do set up a number of displays each year which are available to the public.
Among them are:
Home Show
Lehigh Valley Flower Show
Kreidersville Bridge Festival
America on Wheels Holiday Train Show
Membership
You don't have to own a Garden Railroad to be a member of LVGR. All you need is an interest in large scale model railroad fun! For a minimal ($10) annual dues, and a willingness to assist at displays as your schedule permits, you are invited to join us. See below.
Officers:
President - Jim Barker; Vice President - Chris Kacsur ; Secretary - Barry Yeakel; Treasurer - John Burianek
Contact for Club Information:
Chris Kacsur LVGR - Vice President
Email: CKacsur.LVGR@gmail.com
Phone: 484-809-9417
Model Railroading in Your Backyard!